02-08-2018
A welcome drink that will impress
There are many occasions where you can use a welcome drink: Weddings, birthdays, jubilees, etc.
Even just a night with friends can be an occasion. Fire up this welcome drink and let your guest enjoy it while you finish up in the kitchen.
For parties with welcome drinks, you come across everything from sweet bobbles to alcohol free drinks based on juice and fruits. We of course love CUBA and one of our favorites is CUBA Strawberry mojito, this makes an amazing welcome drink.
Strawberry mojito is beautiful, seductive and summerly. The flavour is fresh and sweet. You can see that a lot of time and effort went into creating the perfect balance of flavour that makes a great mojito. The elements from the fresh mint, the sour lime and the sweet cane sugar combined with CUBA Strawberry makes the drink feel perfectly balanced and leaving you wanting more.
See our recipe for Strawberry Mojito and find inspiration for other amazing drinks, based on the flavourful CUBA Strawberry.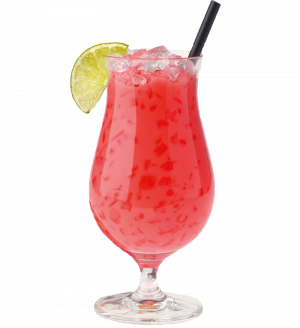 Strawberry Daquiri
2 cl.

CUBA Strawberry

2 cl.

Spiced Rum

3 tbsp.

Puree of strawberry

1-2 cl.

Sour mix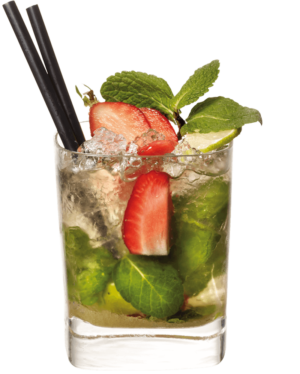 Strawberry Mojito
2

CUBA Strawberry

5 pcs.

Lime

1 tbsp.

Cane sugar

3-4

Mint leaves
Sparkling water